The lab maintains nationally ranked quality of service by participating in proficiency testing programs of the College of American Pathologists and American Proficiency Testing.
Our on-site lab, staffed by American Society for Clinical Laboratory Science (ASCP) certified Medical Technologists and Medical Laboratory Technicians, trained laboratory assistants and licensed phlebotomist who provides 24-hour on-call service to aid physicians in 70% of diagnosis and treatment of our patients at Coulee Medical Center.
Most lab testing is processed at Coulee Medical Center. Access to a computer network and courier pick-up service, provided by LabCorp, delivers patient test results within 24-hours, six days a week.

Fax: 509-633-0951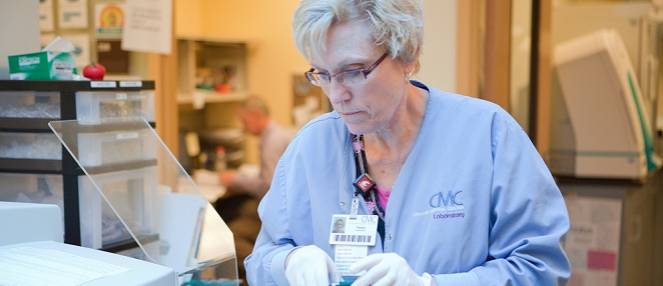 If you have any questions, or if we can be of service to you, please give us a call.