Our focus on preventative medicine helps our patients live happier and healthier lives by being proactive in their health care.
Our team works together to provide patient-centered team-based care by addressing not only the physical wellbeing but also the behavioral, emotional and social health of our patients. Our motto is, "Our family caring for yours" and we strive to live by this motto each day.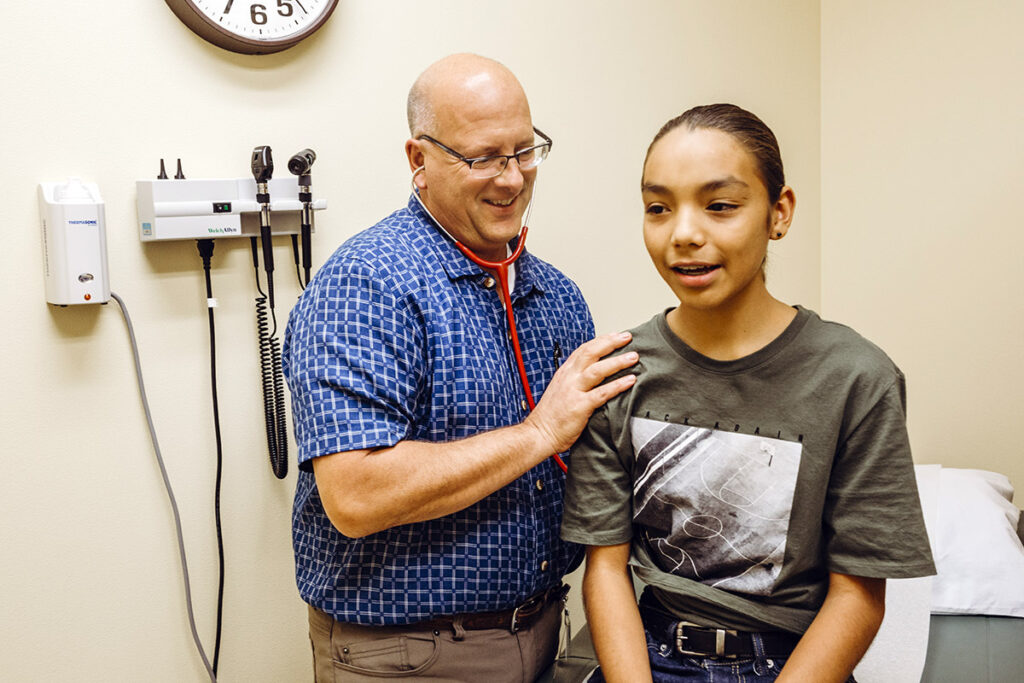 Family Practice
Coulee Family Medicine located in Grand Coulee, Washington is Coulee Medical Center's rural health clinic serving patients for more than 40 years.
We provide care from sports physicals and well-baby visits, to the management of diabetes, high blood pressure, and bone and joint problems. We deliver a broad range of acute, chronic and preventative medical services for all ages.
Coulee Family Medicine has a dedicated team of Family Practice physicians, physician assistants, nurse practitioners and other professionals focusing on caring for you and your family with compassionate care and expertise.
Clinic Hours: Monday-Friday 9 am to 6 pm
To make an appointment, please call (509) 633-1911.
Address:
411 Fortuyn Road, Grand Coulee, WA 99133
Fax: 509-633-0951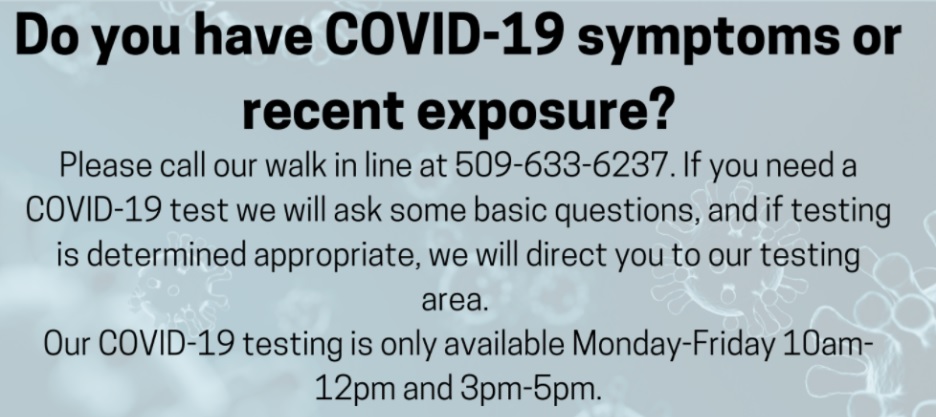 Walk-In Clinic
Do you have an urgent care issue or concern? Come visit us at our Walk-In Clinic, currently located in the main building as of May 1 2023.
Our Walk-In Clinic providers can assist with minor injuries and illnesses and non-life-threatening concerns. No appointments are needed but please be patient as we see our patients on a first-come, first-serve basis. Although we recommend you to be seen by your Primary Care Provider, you do not need to be a previous patient of ours to be seen in our Walk-In Clinic.
Our Walk-In Clinic is available to treat minor injuries or illnesses, including the following:
Minor burns
Coughs and Colds
Sore Throat
Sinus Infection
Allergic Reactions (non-life threatening)
Animal bites
Ear infections
Fever or Flu like symptoms
Broken bones
Rash
Walk-In Hours: Monday-Friday 9 am to 12:30 pm and 2 pm to 5:30 pm
Emergencies: Emergency care is available 24 hours a day, 7 days a week through Coulee Medical Center.
If you have any questions, or if we can be of service to you, please give us a call.