Community & Healthcare Resources
Grand Coulee Dam Area Chamber of Commerce – Find out more about the greater Grand Coulee Dam area and find local businesses, as well as visitor's and tourism information for the area.
Grand Coulee Dam Area School District – Find out more about the Grand Coulee Dam School District, Lake Roosevelt High School, Grand Coulee Middle School and Center Elementary School here.
The Star Newspaper – The Grand Coulee Dam Area's main news source, the Star Newspaper provides local news and information for the community. Offering online and standard subscriptions.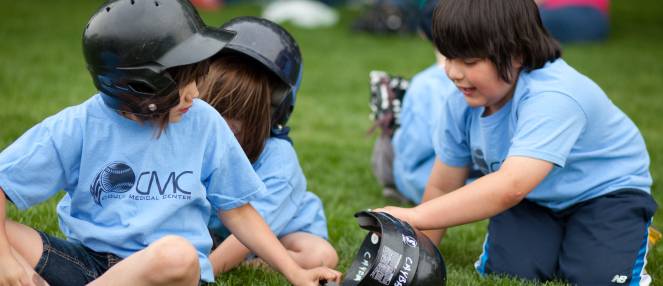 Indian Health Services – The Indian Health Service (IHS), an agency within the Department of Health and Human Services, is responsible for providing federal health services to American Indians and Alaska Natives. The provision of health services to members of federally-recognized tribes grew out of the special government-to-government relationship between the federal government and Indian tribes.
Washington State Department of Social and Health Services – The Department of Social and Health Services (DSHS) is a helping hand and lifeline for one out of every four Washington residents.
Each year, more than 2.1 million children, families, vulnerable adults and seniors come to DSHS for protection, comfort, food assistance, financial aid, medical care and other services.
As a single agency, DSHS is able to provide services from several programs to meet the multiple needs of the majority of clients.
Washington State Department of Health – The Department of Health works with its federal, state and local partners to help people in Washington stay healthier and safer. Our programs and services help prevent illness and injury, promote healthy places to live and work, provide education to help people make good health decisions and ensure our state is prepared for emergencies.
Mayo Clinic –  Mayo Clinic's award-winning consumer Web site offers health information and self-improvement tools. MayoClinic.com's medical experts and editorial professionals bring you access to the knowledge and experience of Mayo Clinic for all your consumer health information needs, from cancer, diabetes and heart disease to nutrition, exercise and pregnancy.
Grant County Health District – The mission of the Grant County Health District is to continually evaluate and improve the health of the people of Grant County by promoting health, preventing disease and injury, and protecting the natural and community environment.
Lincoln County Health District – Our Mission: To promote and protect the health of our community by preventing disease and injury through assessment and program implementation in cooperation with our community partners.
Okanogan County Health District – The mission of Okanogan County Public Health is to promote health, prevent conditions of disease and/or disability and to protect the health of residents of Okanogan County.
Douglas County Health District – Mission Statement: To improve the health status of individuals and the communities within Chelan and Douglas Counties through the promotion of health and the prevention and protection from communicable disease, injury, and environmental hazards.
Northwest MedStar – Northwest MedStar, a non-profit organization, is the region's premier critical care transport service dedicated to the safe, compassionate care and transport of critically ill or injured patients to health care facilities throughout Eastern Washington, the Pacific Northwest, the United States and Canada.
From its bases in Spokane and the Tri-Cities, Northwest MedStar* provides over 3,200 helicopter, fixed wing and ground-based transports per year with the highest level of advanced care.
Direct links to helpful information:
Diseases and Conditions
Drugs and Supplements
American Diabetes Association
USDA Dietary Guidelines
Download and complete this authorization form for the use, disclosure or release of your protected health information.
If you have any questions, or if we can be of service to you, please give us a call.