The Coulee Medical Center legacy stretches back more than 70 years to the construction of Grand Coulee Dam and a community need for quality healthcare for the people who built and now operate one of the world's largest hydroelectric projects.
In fact, Coulee Medical Center traces its precise beginnings to a collaboration between Henry Kaiser, whose company helped build the dam, and Dr. Sydney Garfield. Kaiser recognized the critical need for a sophisticated healthcare system and asked Dr. Garfield to help him devise a new approach to community medicine. They created what would become Kaiser Permanente to support the needs of the entire community.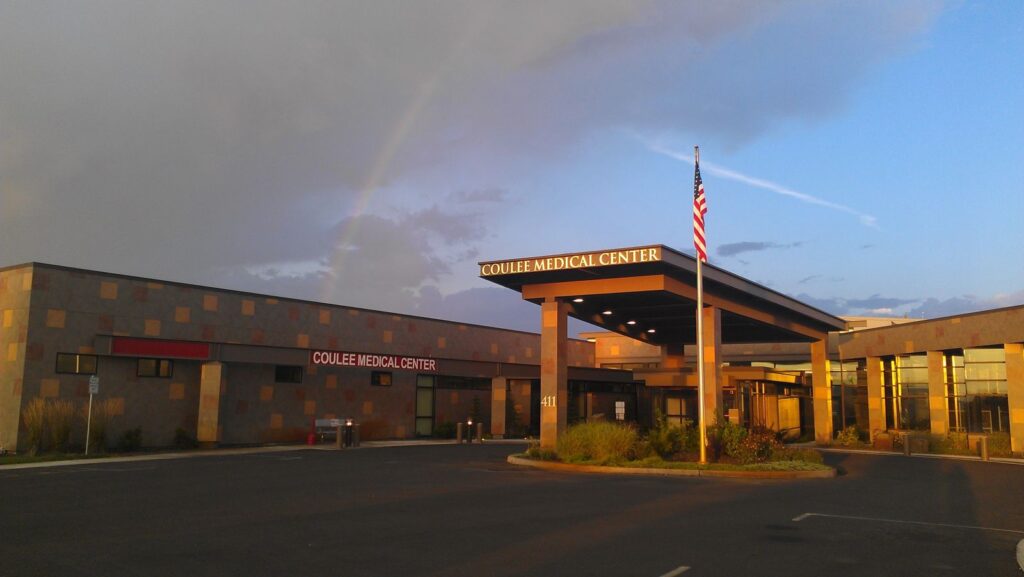 Built in 1934 as Mason City Hospital, the hospital was originally a two-story wood frame building located strategically next to the construction of Grand Coulee Dam to meet the emergency health needs of workers and their families. In 1960, Mason City Hospital became the privately owned Coulee Community Hospital and was relocated to a new facility in the city of Grand Coulee.
In 1990, a multi-county tax district was formed to provide financial support for the hospital, which was designated as a trauma level IV critical access hospital facility to provide trauma care to the surrounding rural communities.
In 2010, the hospital built its new 66,000-square-foot facility in Grand Coulee, complete with state-of-the-art technology, equipment and exam rooms. Known today as Coulee Medical Center, the organization operates an emergency department, a surgery department, inpatient and outpatient clinics, a long-term swing unit, a women's health and birthing department, a family medicine clinic, lab and radiology services, and a satellite clinic in Coulee City.
If you have any questions, or if we can be of service to you, please give us a call.