COVID-19 Vaccine Distribution is underway across Washington, including Coulee Medical Center.
We are working closely with federal and state partners to distribute the COVID-19 vaccine in alignment with parameters outlined by the Washington State Department of Health. 
If you qualify to receive a vaccine, click the link below to find where the nearest location to receive a vaccine would be: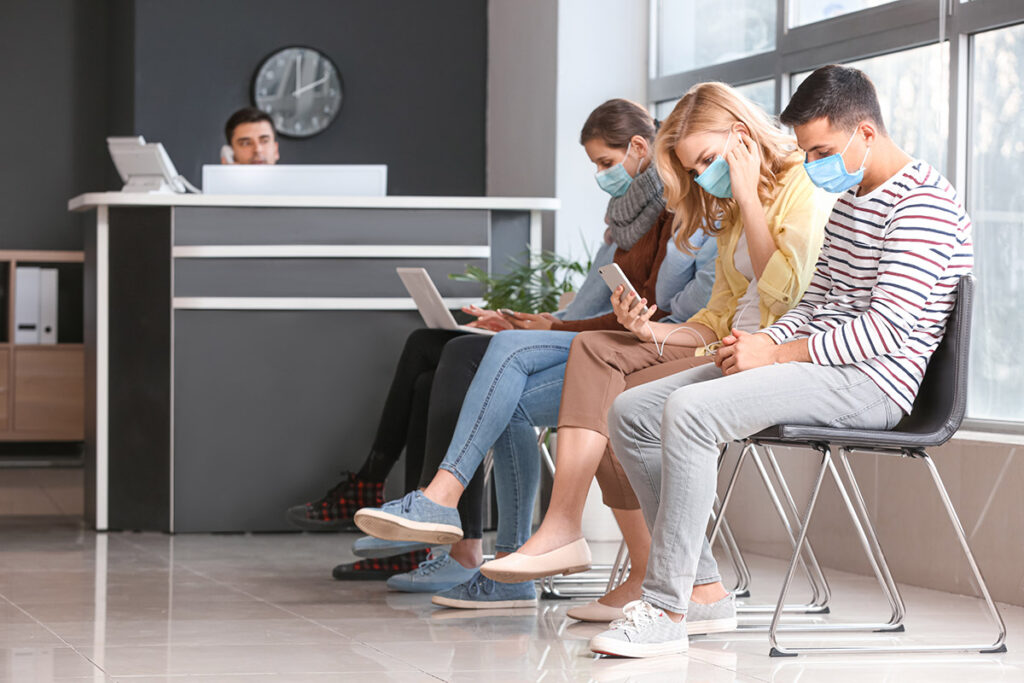 COVID-19 Policy & Procedures
We are taking appropriate steps to keep you safe when you seek medical care, and that means care at clinics and hospitals looks different now. At Coulee Medical Center, we are:
Screening for symptoms and temperature when anyone—patients, staff, and visitors—arrive at our facility.
Separating people with COVID-like symptoms from others. All COVID-19 testing has been moved to our testing area and the CMC patient registration area is located at our walk-in clinic. All hospitalized COVID-19 patients are cared for in the hospital, in single rooms away from other patients.
Distancing people from one another with reminders of safe distances and protective barriers in some areas, including plexiglass barriers at registration desks.
Limiting visitors for those patients diagnosed with COVID-19 or have similar symptoms to COVID-19. The exception would be a child, or a patient requiring additional assistance.
Requiring the use of masks for staff, patients, and visitors.
Changing the waiting room experience by arranging chairs 6-feet apart to allow for proper social distancing.
Sanitizing exam rooms and waiting areas multiple times a day.
Increasing cleaning of common and high-touch items like door handles, tables, and chairs. Clinics and hospitals always have high standards when it comes to cleaning and keeping germs from spreading.
In an effort to maintain the safest care environment possible, we have placed Molekule air purifiers in the walk-in clinic located at our Medical Arts building, in our parking lot. The purifiers are FDA approved and are placed in patient exam rooms, as well as the lobby.
Do you have COVID-19 symptoms or recent exposure?
If so, please call our walk in line at 509-633-6237.
If you need a COVID-19 test and testing is determined appropriate, we will direct you to our testing area.
Our COVID-19 testing is only available Monday through Friday from 10am-12pm and 3pm-5pm.
If you are experiencing symptoms of COVID-19 or if you've been around someone who has tested positive, we offer COVID-19 testing at our walk in clinic. You do not need to be registered as a CMC patient to receive a test but an order is required. If you are only interested in a test, please let the Registration Specialist know and we can set that up for you. If you would like to be evaluated by a provider and be tested, our Walk-In Clinic team can assist you.
COVID-19 symptoms may appear 2-14 days after exposure and may include fever, cough, shortness of breath, chills, muscle pain, headache, sore throat, or new loss of taste or smell.
Seek immediate medical care or call 9-1-1 if you are experiencing trouble breathing, persistent pain or pressure in the chest, inability to wake or stay awake, or bluish lips or face.
Click here to read our Visitor's Policy
As the organization continues to follow CDC recommendations to protect our patients, staff, and community from potential exposure to COVID-19, we continue to update our visitor policy as needed.
Our Visitor Policy includes Coulee Medical Center, Coulee City Medical Clinic and the Walk-in Clinic.

Our current Visitor Policy states:
All departments within Coulee Medical Center are allowed to have visitors as long as they screen negative upon arrival to the building.
Visitors must stay in the patient room for the entire visit.
Visitors must wear a mask for the duration of their visit. Anyone refusing to wear a mask will not be allowed to stay within the building.
No visitors will be allowed in patient rooms where the patient has been placed in Special Droplet Precautions.
We continue to encourage people to take proper precautions against the spread of COVID-19, including frequent handwashing, covering coughs and sneezes, and staying home when sick.
If you have any questions, or if we can be of service to you, please give us a call.